Plumbing & building products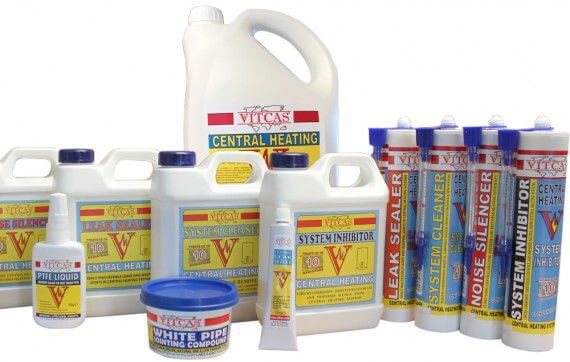 The lifespan and efficiency of your central heating system can be severely compromised by corrosion and the build up of limescale, particularly if it is in a hard water area. We offer a full range of non-toxic, environmentally friendly products carefully designed to deal with such issues and to help optimise performance: cleaner removes residues from old and new systems, inhibitor prevents the build up of sludge and scale, sealer stops small inaccessible leaks, silencer removes limescale from the heat exchanger and so eliminates kettling sounds in the boiler, and antifreeze gives peace of mind where frozen pipes are a possibility. We also produce pipe jointing compound for use on central heating systems and other plumbing applications.
Our rapid set cements offer significant advantages over traditional cement products whether you are undertaking new construction or carrying out repairs to existing structures. Our standard rapid cement sets in around 30 minutes while the high strength version can be load bearing after only two hours.